1971 Ford Panel Van
Fun & Practical Aussie Classic
$95,990 Or Near Offer
GENUINE V8 XY Ford Panel Van 
The Owner's Story-
1971 FORD XY FALCON PANEL VAN RESTO
I don't have to spend or do anything to it… I have bought it to drive and enjoy" said owner, to his wife.
They're famous last words, as you can probably guess what's happened since then…
I bought the car from my brother-in-law in 2003; it had been used, it wasn't precious. But it wasn't a rust bucket. It'd been bogged up before, but it was still a driving car and in pretty good nick.
I drove it around like that for probably around seven years, before I started replacing bits and pieces.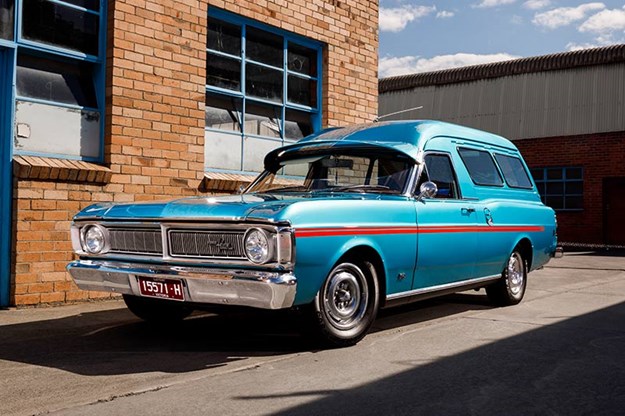 It's taken 15 years getting the van to where it is today
I started off with the interior doing the little stuff first here and there, then in 2005 I pulled the engine out in the shed. As the car stands now, it's got fairly standard running gear – 302 Windsor, C4 auto and a BorgWarner diff. It had a 9-inch in it when I bought it, but I pulled that out. Now it's got a standard XY diff, but I found a guy who puts VL centres in 'em. It's also running an MSD electronic fuel injection system.
The first big teardown happened in 2007, I pulled the engine and resprayed the engine bay.
A few years later, in 2010 – the car was torn down again, right back to bare metal.
Doors, windows, lights, indicators, bumper all came off.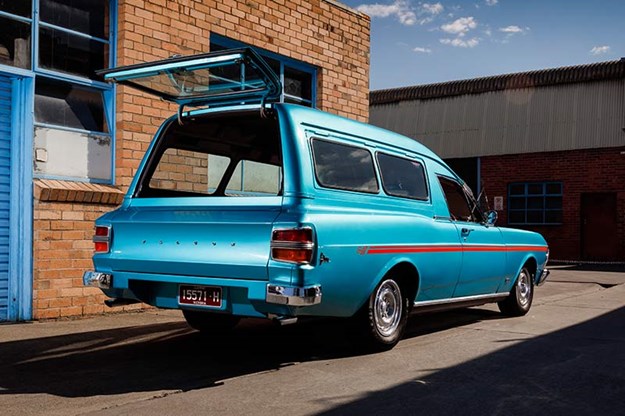 Always been a Ford man, but was never a van man. This sweet ride might've changed that…
It was about seven months all up before I got it back.
The car was resprayed in its current Teal Glow Blue, the motor was still in it though and the engine bay was white.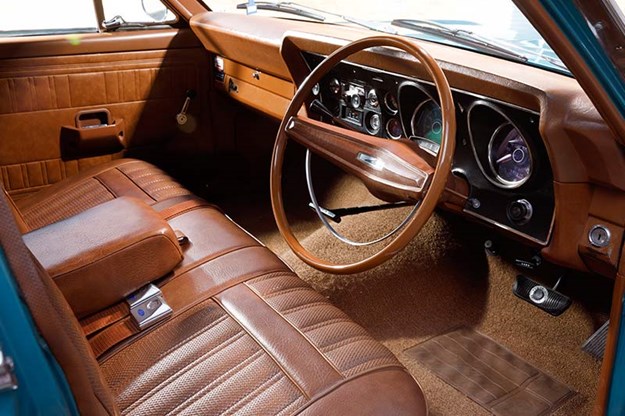 The restoration journey began innocuously enough by cleaning up the interior
Then I looked at it and thought 'gee this is shocking'. So I pulled the engine back out in 2011, and built a roller block 302 for it, as the last 302 kept having problems with a rear main leak.
The roller block has the one-piece rear main seal which fixed up all the oil leaks.
As we did a mild cam, the MSD EFI, it's a lot more drivable. I don't know if it gets any better fuel consumption, but it just runs better and feels smoother!
It definitely gets driven though, that's what they're there for!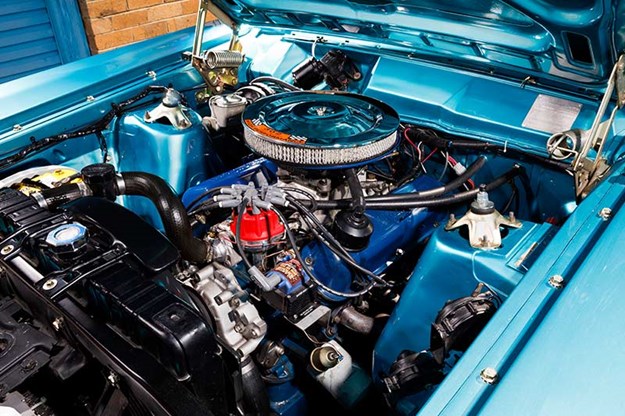 My two girls have grown up in the back, and now one of them's got an L-plate on the back now. It's come full circle. She even asked me if she can take it to the drive-in movies with her friends next year, I'm thinking 'geez I dunno if I'm ready for that'.
There's one day I won't be able to drive this thing, and once that day comes I can't turn the clock back. I just keep it clean, wash it, and keep driving!
THE RESTO:
Early days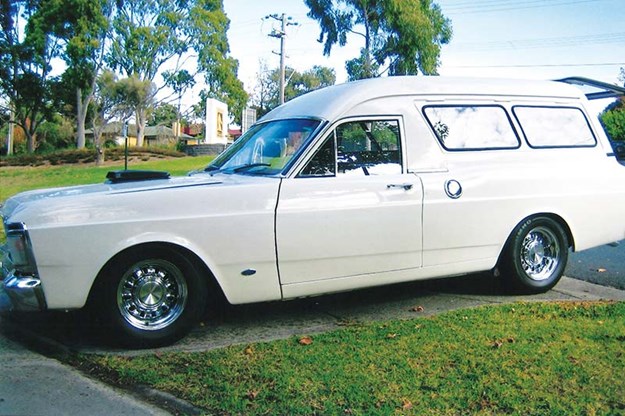 XY was in pretty good nick. But not good enough
After hours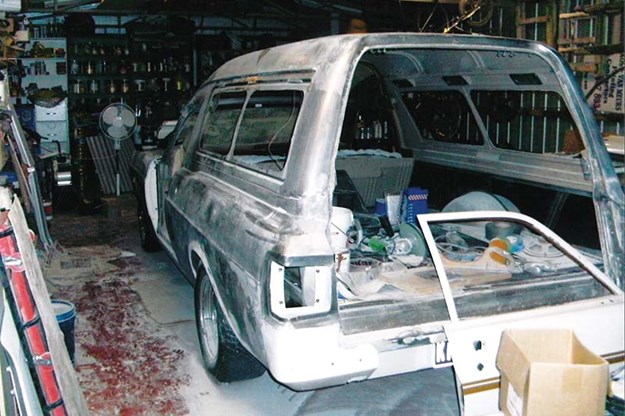 It took around three months of weekend and evening work to strip back the car.
Minor surgery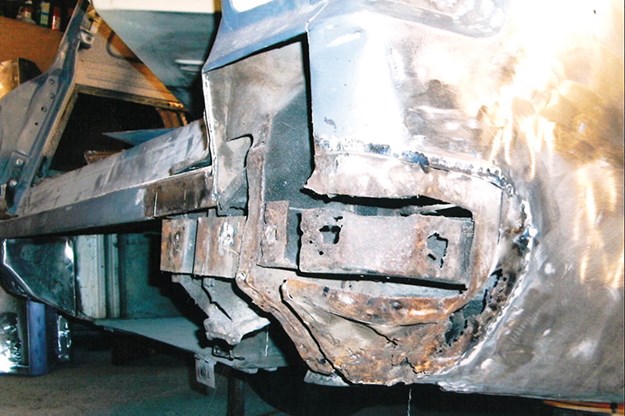 All of the rust was cut out and replaced with new metal prior to paint.
Sitting pretty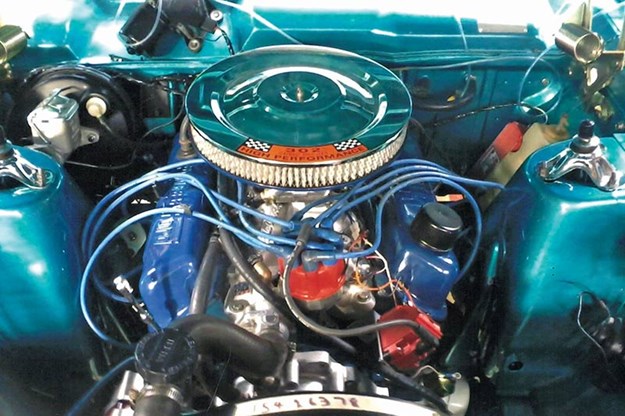 He went through a few 302s before he found the setup he was happy with.
Choices, choices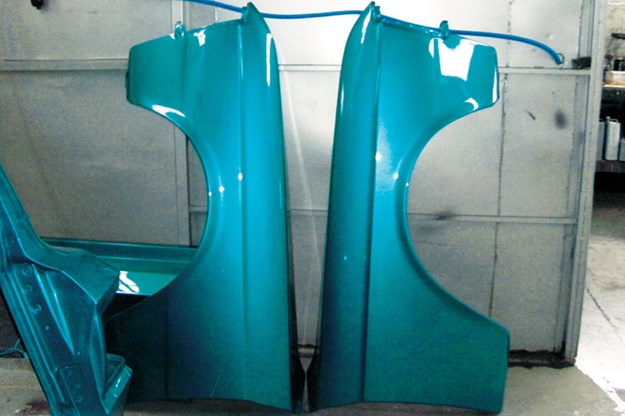 The owner tells of his wife joking that if the car came back white, she'd "have his balls in a sling".
Teal Glow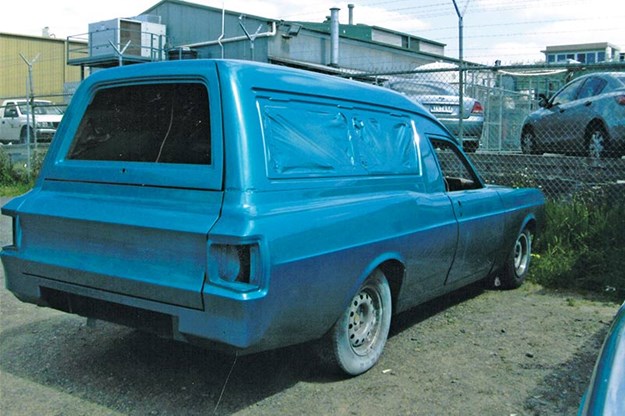 After much debate, Teal Glow – an original XY colour – was chosen.
Copied from "Unique Cars magazine" 
Originally Built as:
Year 1971
Month Built – May 71
Model – JG42 -Falcon VAN
Engine – Y – 302 V8
Trans – R – 3 Speed Column Auto
Paint – U – Ultra White
Trim – S -Light Saddle
If you would like access to our additional photos or to make an appointment to see this Classic- please call Chester 0414239028
There are no features available
Key Specifications
| | |
| --- | --- |
| Location: | Melbourne |
| Year: | 1971 |
| Make: | Ford |
| Model: | XY Falcon |
| Body Style: | Panelvan |
| Transmission: | 3 Speed Automatic |
| Price: | $95,990 Or Near Offer |
| Drivetrain: | RWD |
| Engine: | 302 (4.9 litre) |
| Exterior Color: | Teal Glow |
| Interior Color: | Light Saddle |
| Odometer: | 56089 Miles |
Share This Vehicle
Recommend to a friend
Enquire about this vehicle
Recent Vehicles
Browse through the vast selection of vehicles that have recently been added to our inventory.
Advertisements